"It was clear from the moment of discovery that The Gratoners had a special talent packaged with an incredible live presence. Their unique sound, and story was clearly an attraction for wanting to work with them. We're looking forward to what's coming, and any fan of reggae, ska or dancehall will relish in the energy they exude through their music."
- Michael Lobb (Creative Director at Dark Escapes Music)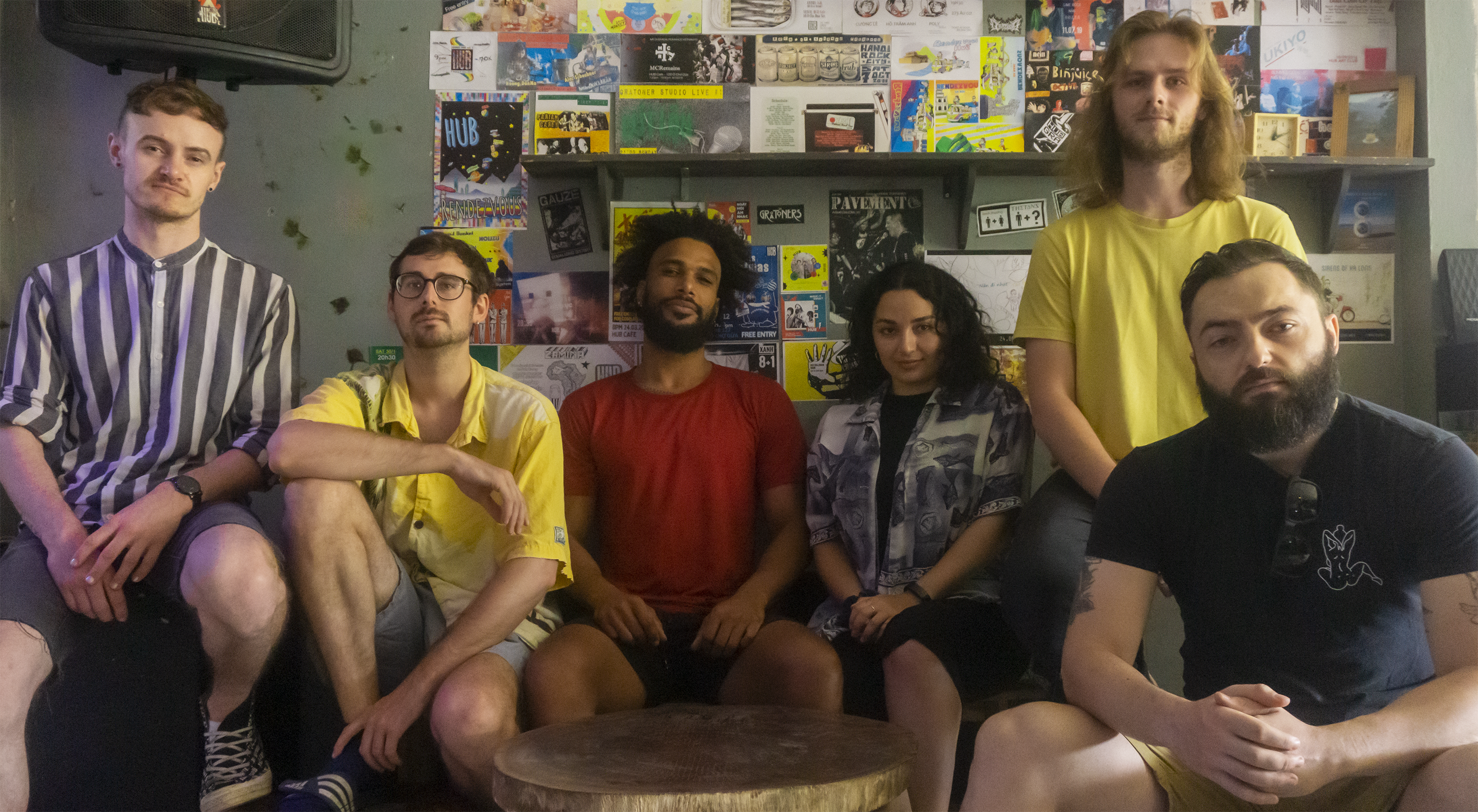 The Gratoners are a Hanoi based reggae fusion group with members consisting of expats hailing from South Africa and the UK. The band melds a unique blend of soulful reggae, funk, ska, hip-hop, and dancehall that has turned heads and lead to their signing with Australian indie label Dark Escapes Music.
The Gratoners sound can be best experienced in the stand-out track 'Heard A Song' from their recent EP of the same name. The band show their quality as a world-class reggae, ska, and dancehall act with the life affirming track that has a haunting yet uplifting power that draws the listener in and demands attention.
'Heard A Song' possesses a sound and power that is close to popular reggae groups such as L.A.B and Fat Freddy's Drop. Although The Gratoners are early in their career they possess a quality of songwriting and production that is sure to take them to a higher level.
After two successful EP's and gaining a dedicated live following in Hanoi, Vietnam the Gratoners are setting their sights on continuing their success and expanding their Australian and worldwide audience with their upcoming new release set for later in 2022.
History
After gaining live experience in Hanoi in 2020 the band released their debut EP, 'Free Drinks and Food', finding success locally and developing their sound. The follow up EP 'Heard A Song' arrived in 2021 and showed a remarkable step forward in songwriting and production from their debut, despite the trappings of the Covid pandemic. Continuing to hone their set The Gratoners will release their much-anticipated new batch of songs via an EP later in 2022.
Dark Escapes are known for backing a diverse range of emerging artists with unlimited potential. The label heads are adept at identifying artists with immense talent and potential and putting in place tools to help them expand their audience and media profile.
Sign up to become an ESCAPEE... for tips, industry updates, news and more...